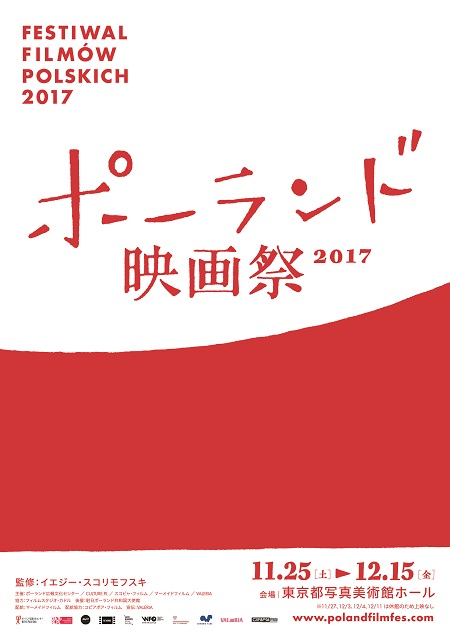 ■Admission:Adults ¥1,500/College Students and High School Students and Junior High School Students ¥1,000/Over 60 ¥1,100
Screenings with no English subtitles except for some films
■Program and Schedule


The Polish Film Festival in Japan marks its 6th anniversary this year. We will present the carefully selected works of notable Polish films, ranging from the classic masterpieces that have been affecting film works in the world, newly discovered and heretofore unknown great works, to the latest works of young directors who will lead the next generation. Together with many of the masterpieces of Andrzej Wajda and Jerzy Kawalerowicz, the directors who established the "Polish Film School" in the history of film, the actor Zbigniew Cybulski, and of Jerzy Skolimowski, who – not limiting his ground to Poland – keeps enthusiastically creating films in European countries and surprising us with his new works, we will introduce the works of young directors who have been brought up under their influence. Such noteworthy works as the precious documentary films about the writer Stanisław Lem and the painter Zdzisław Beksiński, each being one of the greatest figures of Poland, meet together as well. We wish you to fully enjoy the world of Polish films that continues its vibrant process of evolution.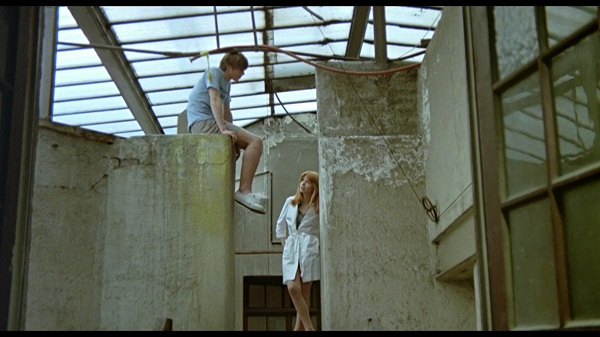 "Deep End" ©2011 Bavaria Media.All rights reserved.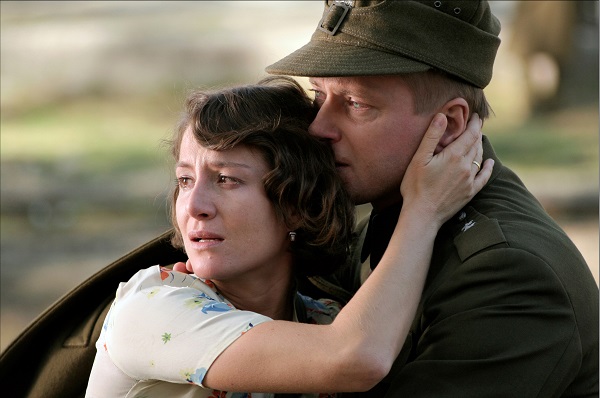 "KATYN" Ⓒ2007 Telewizja Polska S.A. All Rights Reserved
Lecture
Stage Greeting for POLAND FILM FESTIVAL 2017

Nov. 25 (Sat) , before the 10:20 screening of "Night Train"


Guest:


Maria Zurawska (Instytut Polski Tokyo: Deputy Director)
Jerzy Skolimowski (Director)


Guest Talk (in Polish and Japanese)

Nov. 26 (Sun) , after the 10:15 screening of "Deep End"


Guest:




Jerzy Skolimowski(Director)




Guest Talk (in Japanese)

Nov. 29 (Wed) , after the 18:30 screening of "Polish Animations"


Guest:




Nobuaki Doi (NEWDEER / New Chitose Airport International Animation Festival 2017)




Guest Talk (in Japanese)

Dec. 5 (Tue) , after the 18:00 screening of "The Zookeeper's Wife"
Guest:
Fumiko Ishioka (Tokyo Holocast Education Resource Center: Director)
Motomi Murota (Freelance Writer / Reportage writer)


Guest Talk (in Polish and Japanese)

Dec. 6 (Wed) , after the 13:30 screening of "Zbyszek"
Dec. 7 (Thu) , after the 16:00 screening of "Communion"
Dec. 8 (Fri) , after the 17:00 screening of "Faraon"
Guest:
Stanisław Zawiśliński (Film Critic)


Guest Talk (in Polish and Japanese)

Dec. 9 (Sat) , after the 15:40 screening of "Two Crowns"
Guest:
Michał Kondrat (Director)