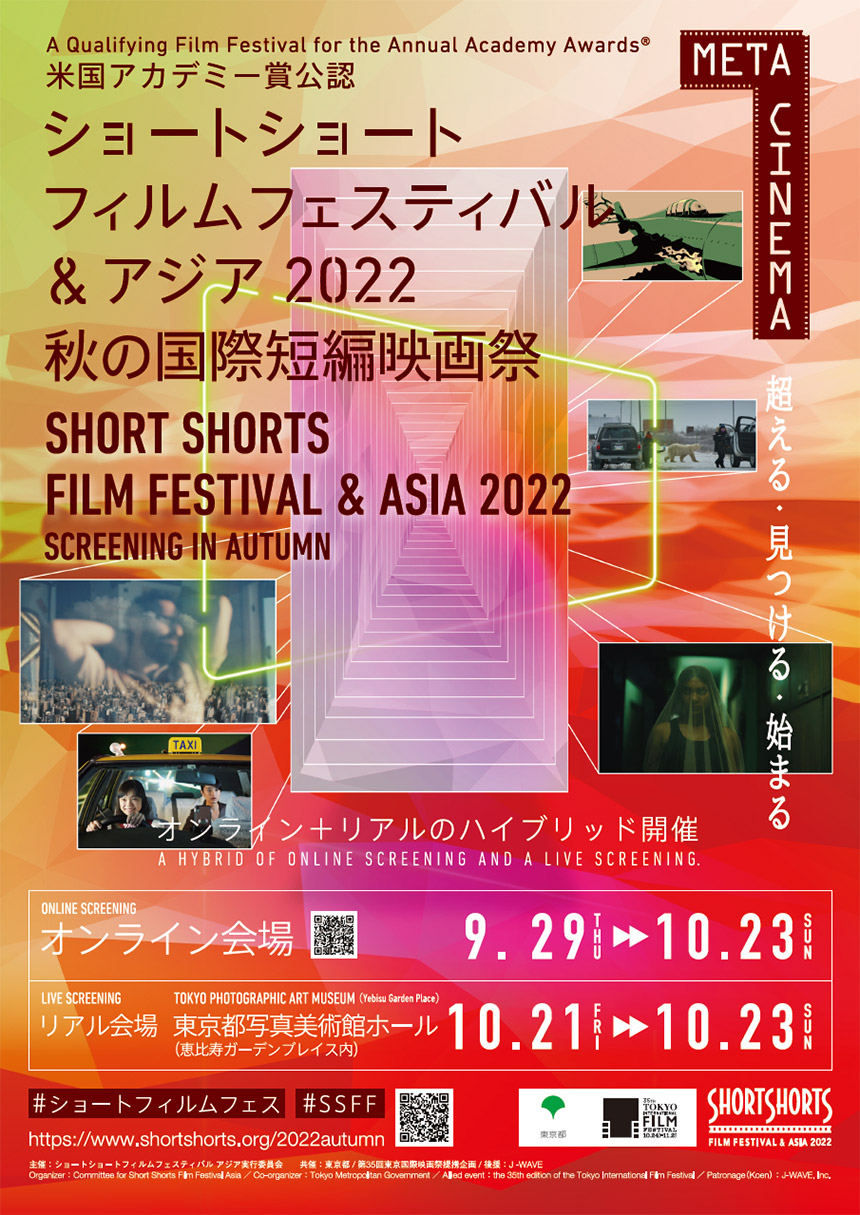 The Tokyo Photographic Art Museum will adhere to relevant guidelines and take necessary measures to prevent the spread of the novel coronavirus. We ask for your understanding regarding inconveniences for this time.

[Notices to Visitors]
■Screening Program
■Admission : free
■Introduction
Academy Awards® qualifying and one of the largest film festivals in Asia, Short Shorts Film Festival & Asia (SSFF & ASIA) is going to have a screening in Autumn from September 29th to October 23rd at Online Venue & Tokyo Photographic Museum of Art.
SSFF & ASIA have received 5,720 films from 126 countries and regions for the 24th SSFF & ASIA this June.
For the Screening in Autumn, winner of the Grand Prix, George Lucas Award "Warsha" by Dania Bdeir, "Skin & Bone" starring Amanda Seyfield, "Sweet Tooth" starring Timothe Chalamet, and other short films that won SSFF & ASIA 2022 will be showcased.
15 Award Winning Shorts including "THE LIMIT Taxi Girl" (Japan Competition), "Nuisance Bear" (Non-Fiction Competition), Dark Yellow (Asia Competition Audience Award), Tokyo Rain (Cinematic Tokyo Competition) , "Barefoot Empress" (Biogen Award), "Final Deathtination" (Animation Competition) , "Borekas" (International Competition Best Actor Award), "sparklers" (Japan Competition Best Actor Award) , "AIM" (Branded Shorts of the Year Japan Category) will be globally streamed online.
*The schedule is subject to change. Any further changes will be announced.